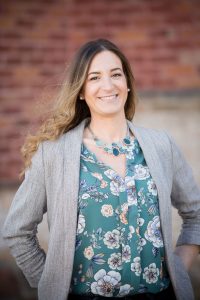 REGISTERED SOCIAL WORKER
Jillian is a clinical social worker and trauma therapist with extensive experience providing comprehensive assessment and treatment to clients of all ages who are struggling after traumatic experiences with symptoms of post traumatic stress, including anxiety and depression, PTSD, attachment and development trauma, and dissociative disorders. Jillian is trained in Trauma Focused CBT, Mindfulness Based Stress Reduction, Structural Dissociation Theory and Treatment, Sensorimotor Psychotherapy, and Eye Movement Desensitization and Reprocessing Therapy (EMDR). Jillian's holistic, relational approach to healing values the whole person to address unique concerns related to our physical, cognitive, emotional, spiritual, and attachment systems.
Jillian Hosey is also one of the limited individuals in Ontario who is trained and experienced in implementing EMDR with children and youth. She trains under the supervision of Ana Gomez, Psychotherapist, Author, Lecturer, and Researcher in EMDR (Arizona).  In therapy, Jillian values working with parents, children, and whole families to reconceptualize disruptive and destructive behaviours as story tellers trying to communicate needs or unmet needs. She collaboratively provides parents and families with new ways of responding, connecting or attuning, and interacting, while also maintaining structure, consistency, and predictability for young people.
Jillian is a founding partner and Psychotherapist at the Healing Therapist Alliance in Toronto, a collective of integrative Psychotherapists, Wellness Therapists, and Addictions Counselors in the GTA that values a collaborative, team based approach to healing and is grounded in neuroscience and trauma-specific, evidence informed practices.  As an alliance of private practice professionals practicing under one roof, the Healing Therapy Alliance is able to offer individualized, wrap around approaches to healing for children, youth, adults, and families who have had traumatic experiences and/or have struggles with mental wellness and/or addictions.
Phone: (647)830-6340
Email: jillhoseymsw@gmail.com
Website: http://www.jillianhosey.com
Rate: $150/hour (HST exempt service)
$180/1.5 hours (HST exempt service)
$115/hour for clinical supervision (HST exempt service)
Insurance Accepted: Yes, Covered under Social Work
AVAILABILITY:
Monday: 9:00 am – 5:oo pm
Tuesday: 10:00 am – 7:00 pm
Wednesday: 10:00 am – 7:00 pm
Thursday: 10:00 am – 7:00 pm
Friday: 9:00 am – 5:oo pm
SPECIALTIES
Adults (20+)
Anger Management
Anxiety
Attachment issues
Borderline Personality Disorder
Children (4-12)
Depression
Dissociative Disorders
Eating Disorders
Family Counselling
Grief/Bereavement
Interpersonal Abuse (physical, sexual, emotional)
Intrafamilial Sexual Abuse
Sexual Offending (12-18)
Sexualized Behaviours (3-11)
Teens (13-19)
Trauma and PTSD
Violent Offenders
TRAINING
Attachment and Trauma Assessment and Treatment training
EMDR (Certification in progress)
EMDR, Child and Youth Specialization
EMDR to treat dissociation in children and youth
Emotion Focused Family Therapy
Mindfulness Based Stress Reduction
Neuropsychopathology, Attachment, and Treatment (Dynamic Maturational Model)
Sensorimotor Psychotherapy, Level 1
Sensorial Neutralization
Structural Dissociation Theory training to treat dissociation (Advanced)
Trauma Focused Cognitive Behavioural Therapy
LANGUAGES
English