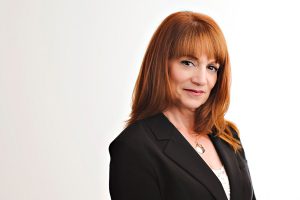 Certified Addiction Counsellor and Recovery Specialist.
Jeanne is a mother of three who had experienced the difficulty of navigating the mental health system for one of her children.
This led her to become actively engaged in the Mental Health and Addiction community. Her pursuits further lead her to assisting families to navigate the complexities of the mental health care system. As a result, Jeanne was instrumental in championing, what today has become one of the most widely utilized mental health navigation and assistance hotlines in Canada, The Family Navigation Project at Sunnybrook Health Sciences in Toronto.
Jeanne sat as Chair of the Parent Advisory Council from 2012-2017, Family Navigation Project (FNP) at Sunnybrook Health Sciences and worked alongside Dr. Anthony Levitt and his team in developing the FNP programme.
In November of 2015 Jeanne was called to Ottawa to sit as a jury member for the Mental Health Commission of Canada at the Consensus Conference on the Mental Health of Emerging Adults. The consensus focus was on developing a pathway for Government Treatment of mental health for youth. More recently her work with The Family Navigation Project has been published in the Canadian Journal of Community Mental Health.
In addition, to strong interpersonal life skills experience Jeanne has the following credentials:
·        Canadian Certified Addiction Counsellor (C.C.A.C.)
·        Graduate of Addiction Care Work Program from McMaster University
·        Certified Recovery Specialist Level 1 from International Recovery Institute
·        Relational Somatic Psychotherapy (Three-Fold Way)
·        Member in good standing of the Canada Centre for Substance Abuse
·        Certificates of Completion for SASSI substance screening in:
·        Clinical Interpretation for Addiction Screening & Assessments
·        Administration & Scoring for Addiction Screening and Assessments
·        Certificate of Completion as a SMART Recovery
In 2015, Jeanne founded The Recovery Concierge (TRC) which was innovated out of the gaps in mental health services and created customized solutions to help guide families and individuals who suffer with Substance Abuse & Mental Health Issues.  When in time of crisis it can be overwhelming for one to know where to get the help they need and navigate the complexities of programs and be matched appropriately to their needs.  Jeanne uses a compassionate client and family centered care approach in which she guides, advocates, supports and collaborates with all members of the clinical team.
Jeanne's mission is to assist clients with a suite of services wherever they may enter in their journey of recovery.  Providing treatment navigation, monitoring and mentoring services aimed at producing long-term sustainable change.
Jeanne believes that the "one-size- fits-all "approach to addiction and substance abuse disorder often misses the mark. All behavior has purpose, and The Recovery Concierge aims to assist in treating the underlying conditions that drive the behavior. As a leader, mentor and expert resource connector Jeanne will build a customized plan based on your goals for sustainable change.
With a strong pulse on the industry and a tenacious, yet spirited, approach, Jeanne is passionate about treating chemical dependency and addiction as any other illness and empowering long-term transformation in her clients. In fact many treatment centres refer clients that they themselves cannot assist to Jeanne so that she can navigate and match them with a more suitable road to recovery.
Jeanne is a regular contributor of articles for I Love Recovery Café.
Building such an individualized programme could consist of any combination of the following services offered by TRC.
·        Concierge Services for Mental Health and Substance Use Disorder
·        Interventions
·        Addiction Counselling
·        Recovery Coaching
·        Family support and Mediation
·        Assessments
·        Case Management
·        Navigation
·        Treatment Planning
·        Sober Coaching
·        Life Coaching
·        Mentoring
·        Alcohol Monitoring and Support
·        Safe Passage.
·        After treatment continuing care programmes
Jeanne can be reached via:
·        Email- jeanne@therecoveryconcierge.com
·        Phone- 647-247-8086
·        Website- therecoveryconcierge.com
Follow Jeanne on
·        Facebook at https://www.facebook.com/therecoveryconcierge
·        Instagram at https://www.instagram.com/serenity_gal/
·        Twitter at https://twitter.com/jeanne_foot
·        Sign up for her blog at http://therecoveryconcierge.com/blog-subscription/