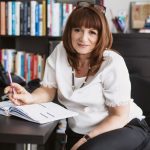 Certified Addiction Counsellor and Master Practioner of NLP and Clinical Hypnotherapy
Jeanne is an internationally certified addiction counsellor with a relentless passion to treat addiction and navigate pathways so her clients can heal holistically with resilience and grace.  Jeanne has extensive experience in a multitude of treatment and healing modalities and areas of practice, with more than a decade of international experience in the field. Jeanne is also certified in somatic healing modalities and a Master Practitioner and Trainer of NLP, Clinical Hypnotherapy, EFT, TIME Techniques and a Life and Success Coach.  These practices lay the foundation for recovery, health, and vitality in all areas of your life.
Jeanne's holistic approach to addiction and recovery allows her to blend her clinical and embodiment practices to recovery by incorporating mind, body and spirit.  Jeanne knows that only when all these areas come into balance, my clients achieve emotional sobriety and a sustainable lifestyle in recovery is much higher. 
Jeanne doesn't believe in a one-size-fits-all approach and welcomes all paths to recovery. Our services are as unique as you. I will provide a diverse menu of options and solutions, designed to support you no matter where you're at in your journey.
Our mission is to support individuals and families seeking addiction and mental health-related support, to create long-lasting and sustainable change. 
Get unstuck and experience true healing and transformation
You may be ready for recovery if…
You find yourself in and out of addictive behaviors or patterns and know these habits are wreaking havoc on your life  

You feel caught in a destructive cycle that not only impacts you, but your loved ones 
You feel remorse and regret, and want to make a positive lasting change
Are you or a loved one overcome with shame and guilt about your addiction and behaviors, feeling like you are moving one step forwards and two steps backwards? 
Are you crippled by the constant fear of relapse and the cycle of success and failure in recovery?
Do you have a level of outward success but feel that internal chaos is limiting your true potential in recovery?
Maybe you find yourself saying that it was the last time, so you try once more to change your behaviors…only to find yourself relapsing. You're stuck and you just don't know what to do about it. 
I understand the shame and frustration of broken promises. 
What if we told you there was a better way? 
A way that puts YOU back in control of your life. 
At the Recovery Concierge, we create a path for you, so you can feel confident and naturally high while we support you in building an amazing, substance free lifestyle. What does a meaningful life look like to you? Maybe it's improved relationships with your family members. Perhaps it's finally finding your dream partner or starting that new business. A sober lifestyle looks different for everyone, and we'll help you begin to understand and realize your goals.
We know you are wondering if this is possible, aren't you? 
You're probably thinking that sounds great, but I don't know if it will work for me.
Don't worry, we've got you covered. 
You don't need to be an expert in mental health, you just need to align with one. This is the only step you need to make for sustainable change. That's it! 
You need us?  You can call us.  We're here for you every step of the way.
Training 
Master Practioner and Trainer of NLP, Clinical Hypnotherapy, EFT, TIME Techniques and a Life and Success Coach.

ARISE Intervention Training 

Certified Recovery Specialist Level 1 from International Recovery Institute

Relational Somatic Psychotherapy (Three-Fold Way)

Graduate of Addiction Care Work Program from McMaster University

Member in good standing of the Canada Centre for Substance Abuse




·        Certificates of Completion for 

SASSI

 substance screening in:




·        Clinical Interpretation for Addiction Screening & Assessments




·        Administration & Scoring for Addiction Screening and Assessments




·        Certificate of Completion as a SMART Recov
Specialties 
Substance Use Disorder and Addcition
Addcition and Recovery Counselling
Assessments
Family Education, Counselling and mediation
Trauma 
Life & Recovery Coaching and Mentoring
Follow Jeanne on
Facebook at https://www.facebook.com/therecoveryconcierge
·        Instagram at https://www.instagram.com/serenity_gal/
·        Twitter at https://twitter.com/jeanne_foot