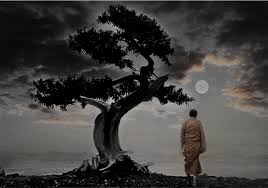 We are all spiritual beings having a human experience.
We are all on a soul journey in pursuit of evolution and growth. Our human experience is about reflecting back to each other the necessary lessons within our lifetime. As we walk upon our human journey, we are also evolving spiritually and learning deeper truths about reality. Recognizing that we are a part of an interconnected whole, within ourselves, the world and the larger Universe is a sacred aspect of existence.
Fundamentally, in each present moment, we have the opportunity to express that spiritual truth that resides within us. The longing within can lead us to expand our awareness towards a vast understanding beyond the human conditioning and towards a greater universal truth.
Within each of us lies an inner seed of potential that seeks to connect to all that is. Life is a ritual that can create energetic transformations through death and rebirth.
How do you choose to engage within this ritual in a meaningful way?
What is Spiritual Direction?
Spiritual Direction is the practice of being with people as they attempt to deepen their relationship to the divine, to learn and grow into their own personal spirituality which can exist and be expressed beyond the religious construct. A Spiritual Director can allow you to discover the universal truth that we are all on a path of healing and growth and guide you towards a reconnection with your innate wisdom.
Upon our journey, we incur wounds that create struggle within our spirit and we acknowledge these emotional experiences may need to be resolved. There is space to reflect upon the pain which may arise from spiritual wounding, grief, death and dying and existential questions as these are important aspects of your sacred journey. It is important to note that while spiritual direction may offer some emotional relief, it is not a replacement for therapy. Our focus is upon spiritual questions that address deep longings, sacred experiences; and your response to what is spiritual and meaningful in your life.
Spiritual direction is a reclamation of your spirituality realized through your own freewill choices which create the potential to integrate towards a higher spiritual consciousness.
Spiritual Direction can introduce you to practices that allow you to cultivate your own unique connection to spirituality, this may be achieved through:
Prayer
Meditation
Ritual
Ceremony
Gratitude
Mindful Intention
Divination Techniques
Astrology
Religion
Cultivating your own inner connection to a higher consciousness (God, Universe, Spirit Archangels, Spirit Animals, Earth, Higher Self, Ancestors, Spiritual Beings, Ascended Masters, etc.)
Through embodying these practices within your life, you will become more in tune with your own spiritual beliefs and identity within your Divine path.
We hope you find the magic within and create space for that conscious awareness to be cultivated in a meaningful way. Alignment of Self to a Divine Order creates a sense of purpose to following that which is yours to create.