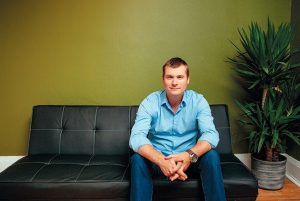 ADDICTION COUNSELING SERVICES
My passion for helping others is what led me to the field of addictions. I am an Internationally Certified Alcohol & Drug Counsellor and Canadian Certified Addiction Counsellor, educated in Criminology at the University of Ottawa and Addiction Education at McMaster University where I completed an Addiction Studies Certificate and an Addiction Care Worker Diploma. I have been working in the field of addictions for 8 years and have completed over 10000 hours of clinical work. I deliver client-centred and holistic therapy in order to best meet my clients needs and address the root causes of their addiction.
I have training in the areas of individual, couples, family and group counselling, relapse prevention, pharmacology, concurrent disorders, family education, problem gambling, youth and addictions, case management and professional ethics. I treat addiction progressively and holistically using MI, CBT, Relational Somatic Psychotherapy, Acceptance and Commitment Therapy and Solutions Focused Therapy.
In the past four years I've held senior position at centres that treat additions  mental health and trauma. I've recently ventured into private practice after being certified as a registered psychotherapist (RP) in the province of Ontario. Whether it's your first step or you have been on the recovery path for a while – all of my out-patient solutions are designed to support you on your journey.
Phone: (416)371-8554
Email: jeffersonribout@gmail.com
Rate: $170+HST
Insurance Accepted: TBD, If insurance company accepts psychotherapy
AVAILABILITY:
Tuesdays: 9:00 am – 7:oo pm
Wednesdays: 12:00 pm – 8:00 pm
Thursday: 10:00 am – 7:00 pm
SPECIALTIES
Alcohol Abuse and dependance
Drug Abuse and dependance
Impulse control disorders (gambling) 
Adults (18 and over)
Family education and mediation specific to addiction
Couples mediation specific to addiction
Anger management
LANGUAGES
English
French