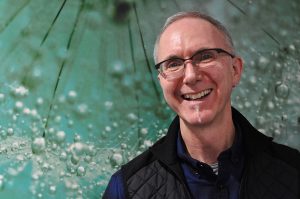 REGISTERED PSYCHOTHERAPIST
With his training in Relational Psychotherapy, Sensorimotor Psychotherapy, EMDR Therapy, Mindfulness Based Stress Reduction (MBSR), Cognitive Behaviour Therapy (CBT) and Somatic Relational Psychology, David brings this unique combination of experience to his work with clients. Through his holistic and mindful approach, he helps his clients to discover meaning, recognize patterns, and explore new options for positive change. David encourages his clients to treat themselves with patience, acceptance, compassion, and respect, allowing them to become powerful allies on their own journey towards wellness.
Phone: (416)258-8022
Email: david@healingtherapyalliance.com
Website: www.davidscammell.com
Rate: $170+HST
Insurance Accepted: Yes, covered under Psychotherapy.
AVAILABILITY:
Monday: 10:00 am – 6:00 pm
Tuesday: 11:00 am – 7:00 pm
Wednesday: 10:00 am – 6:00 pm
Thursday: 11:00 am – 7:00 pm
Friday: 10:00 am – 5:00 pm
SPECIALTIES
Anxiety
Alcohol Addiction
Substance Abuse (illegal and prescription)
Eating Disorders
Process Addictions (gambling, video games, pornography etc)
Sex Addictions
Dissociative Disorders
Grief/Bereavement
Trauma
Physical/Sexual Assault
TRAINING
DipTIRP (Relational Psychotherapy)
Certified Cognitive Behavioural Therapy (CBT)
EMDR Therapy
Sensorimotor Psychotherapy
Somatic Relational Psychology